Hi all,
Im having some issues sms gateway config. i have attached my config below.
Logs show the following errors.
Log:
[2018-06-14 10:06:54,670][1110][140198793021184][INFO][privacyidea.lib.smsprovider.SMSProvider:224] We can not filter for smsgateway undefined
[2018-06-14 10:18:09,699][1110][140198793021184][WARNING][privacyidea.lib.tokens.smstoken:301] The PIN was correct, but the SMS could not be sent: SMSError(error_id=-1, description='No URL specified i n the provider config.')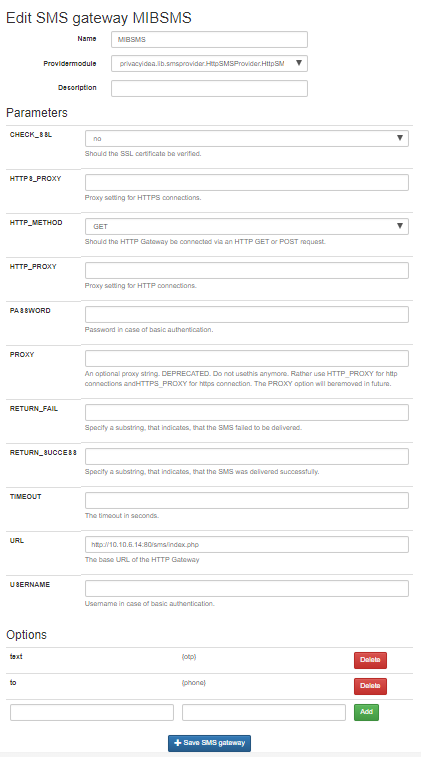 May be im missing some configurations. Please help to resolve this. Thankyou.