Hi,
I tested the auth_cache (since I initially thought I'd need it)
Now I had the following behavior:
as soon as the auth_cache is activated, the duration of the authentication continues to increase until the server times out
I tested it with HOTP,OTP,Yubikey(cloud), identical behavior everywhere
I tried different settings for the auth_cache e.g. 1m, 1m/2 and so on
I use the Freeradius plugin for authentication
Now I'm not sure if it's just configured wrong, do I have to pay attention to something else when using the auth_cache?
I don't need it anymore, but maybe it's a bug so i thought it might be helpful.
Here I only logged in 5 times to show how the duration increases.
If I had logged in more often, it would have gone up even more.
First picture without auth_cache, second picture with auth_cache on 1m/2:
No auth_cache: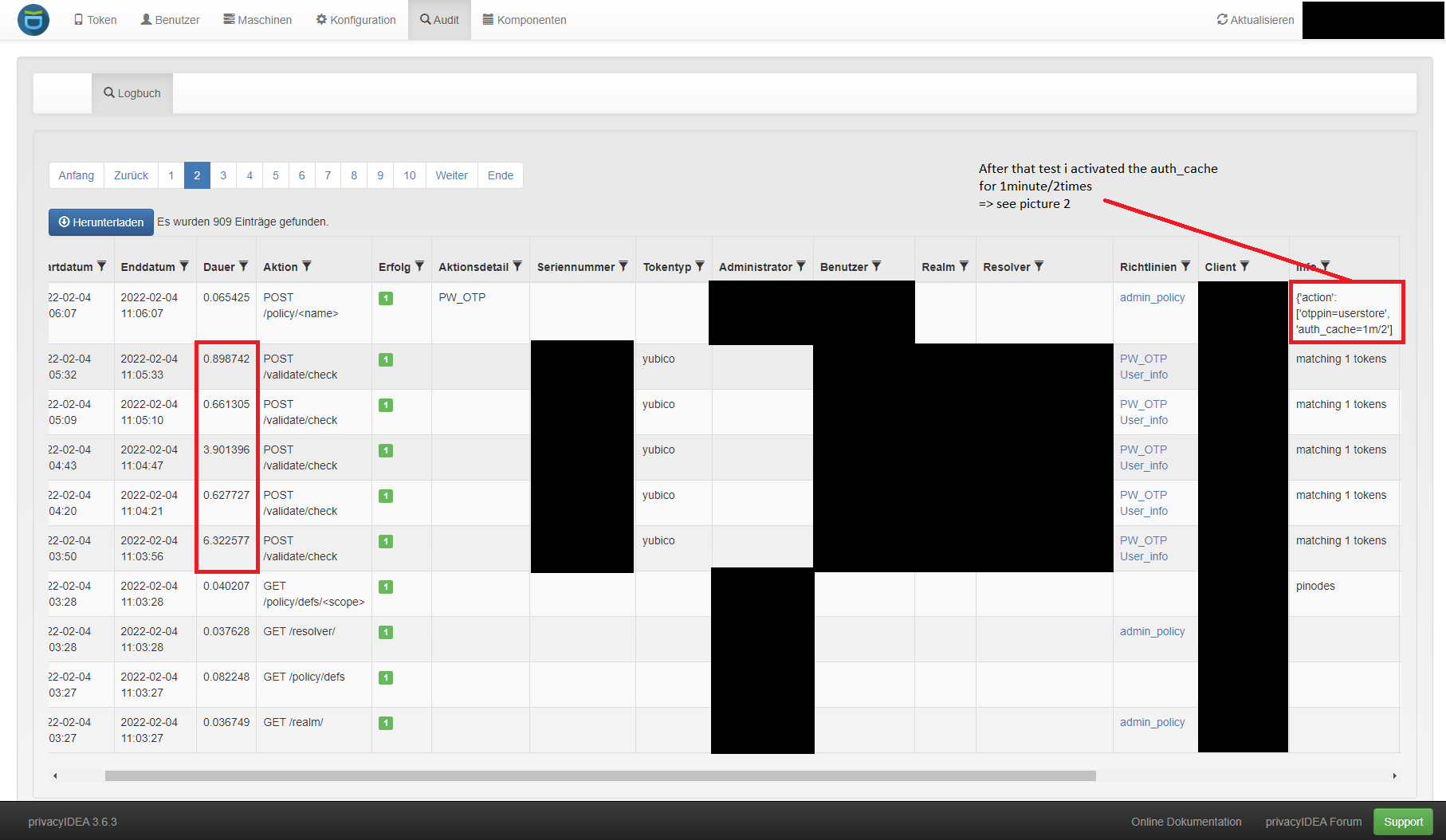 auth_cache 1m/2: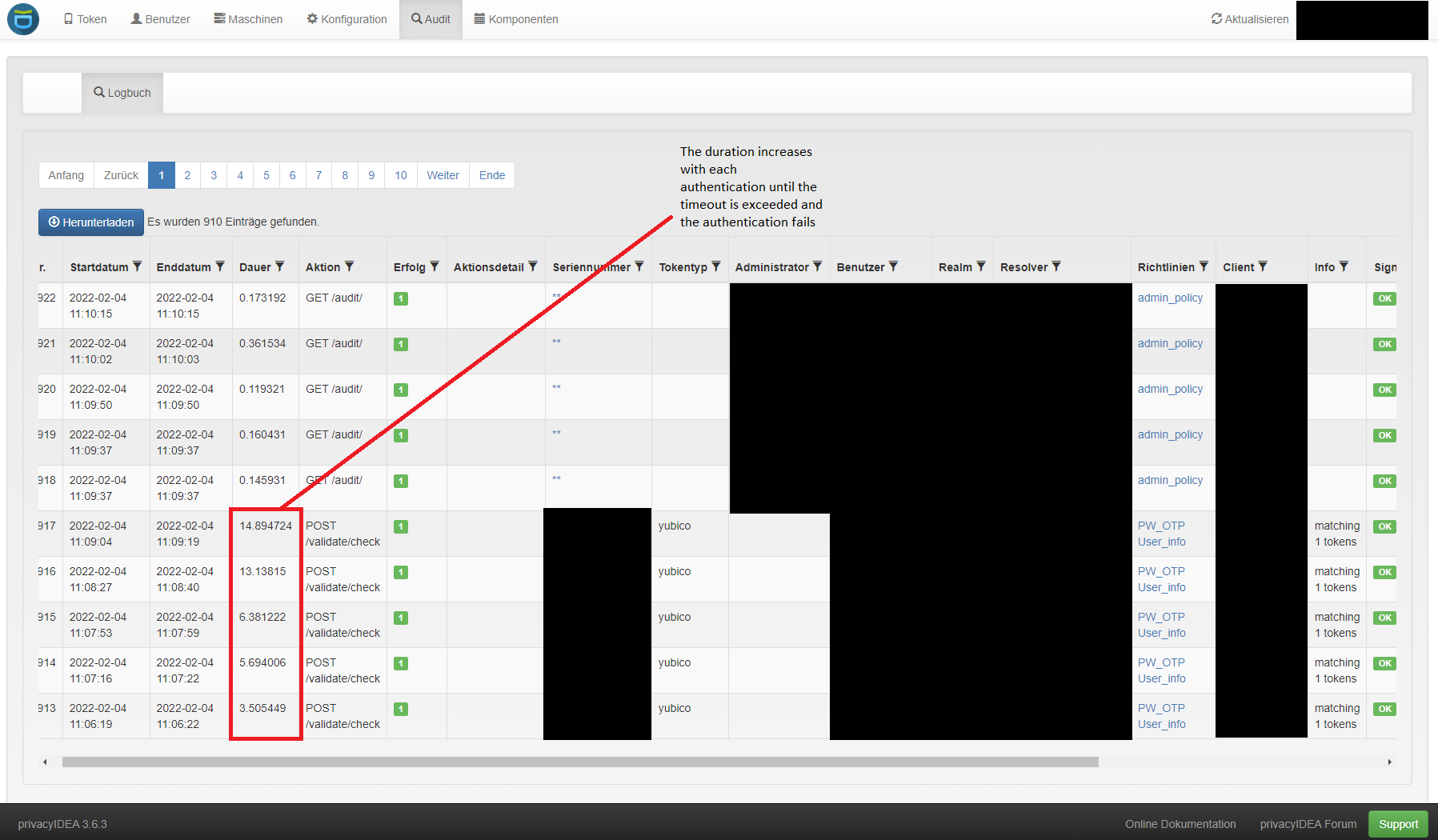 Maybe someone can reproduce that.
Best Regards
Colin