Hello,
I wanted to use the PrivadyIdea App to add a second factor for my Office365 account.
https://portal.office.com/account/#security
It's possible to add the account (click on "Configure app without notifications") but verification fails afterwards.
I would not mind if it would fail with other auth apps as well but it works with "Google Authenticator" as well as "FreeOTP".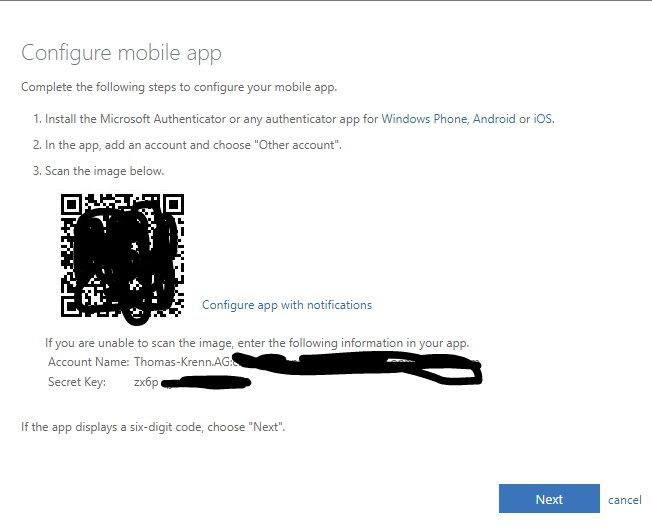 Any idea?
Thank you,
Christoph