Hi everybody,
this is my first Q here.
I installed PrivacyIdea ( Its work well ) and I want to integrate PrivacyIdea to an MS AD.I installed AD CA and AD FS and AD DC but when I run PrivacyIdea Powershell script errors came up:
The external authentication method privacyIDEA-ADFSProvider could not be loaded. Could not load file or assembly 'privacyIDEAADFSProvider, Version=1.0.0.0, Culture=neutral, PublicKeyToken=b6483f285cb7b6eb' or one of its dependencies. The system cannot find the file specified.,Microsoft.IdentityServer.Management.Com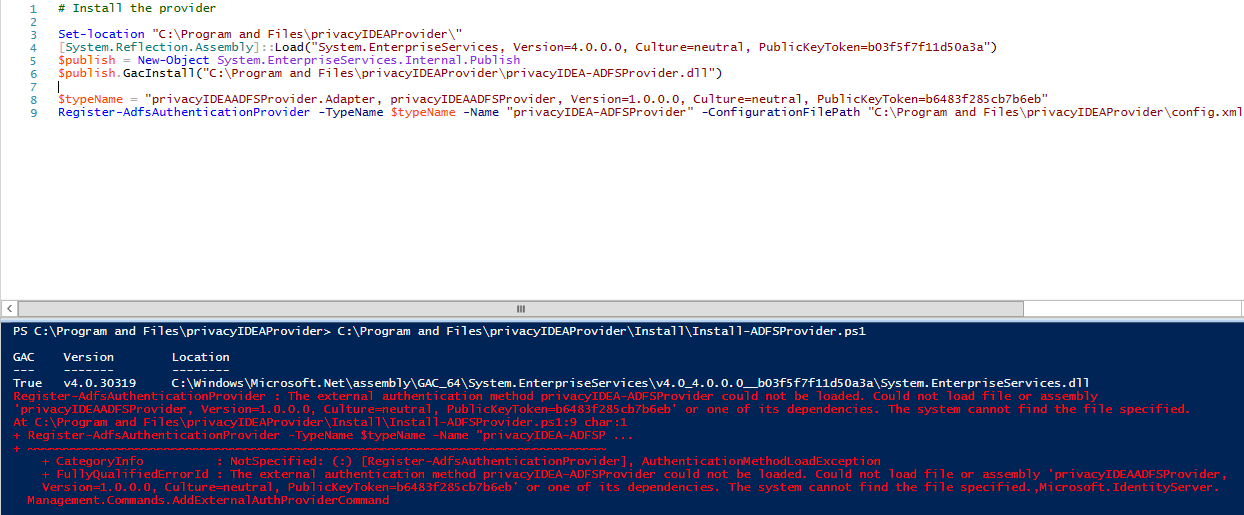 Anybody can help me to solve this problem?
Best Regards
Milad